OECS FORKLIFT TRAIN THE TRAINER
Class Details
Forklift Train The Trainer provides individuals with the knowledge and skills necessary to effectively train others on the safe operation of forklifts. The training includes instruction on relevant safety regulations, hazard identification and management, as well as forklift operation techniques and maintenance. Participants will also learn how to effectively deliver training materials to diverse audiences, develop and deliver engaging training sessions and assess trainee competence.
Upon completion of the forklift Train The Trainer course, individuals can become certified trainers and help ensure that operators of forklifts have the necessary skills and knowledge to operate the equipment safely and effectively.
Cost
Registration is:
$250 for OECS Clients and Association Partners
$300 for all other Learners
WHAT OECS SAFETY UNIVERSITY PROVIDES:
Highly interactive and impactful training programs
A dynamic learning experience tailored to your preference and convenience
Focused on real-life scenarios for practical application
In-person and virtual sessions held at the same time
Classes Offered
MSHA New Miner
Electrical Safety: NFPA 70E
Qualitative Respiratory Fit Test
CPR/AED Adult
Reasonable Suspicion Training
General Industry Forklift Train The Trainer
Scissor Lift Train The Trainer
MEWPS- Certification
PPE Program and Certification
OSHA 30 General Industry
CPR/AED, First Aid
Fall Protection Training
Building a Strong Safety Culture: 5 C's
Safety Audit Fundamentals
OSHA 10 Construction- Scheels Rochester
MEWPS- Certification
Right-to-Know/GHS: Train the Trainer
Lockout/Tagout Training
Excavation & Trenching Training
Mental Health First Aid
Qualitative Respiratory Fit Test
Hazwoper 8 hour Refresher Course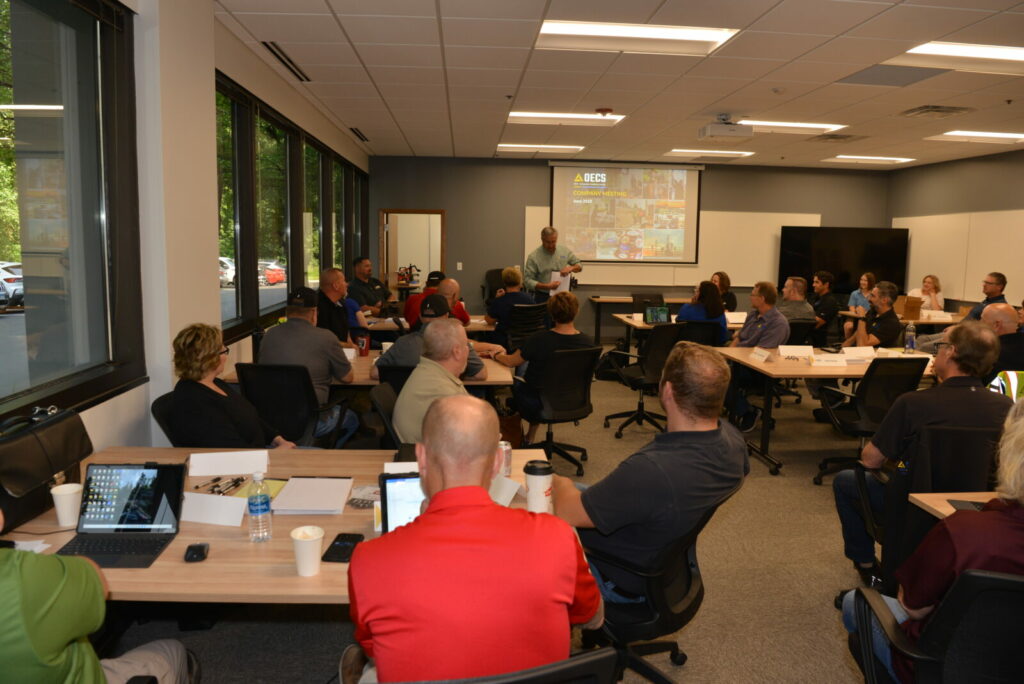 a blend of in-person and virtual
In-person classroom sessions and virtual training sessions are combined to make one big learning experience.

IN-PERSON
1000 Shelard Pkwy
Suite 150
St. Louis Park, MN 55426

VIRTUAL
Virtual classes from anywhere
UPCOMING CLASSES
WHY OECS?
We simplify safety with our proven process
Best trainers in safety with extensive expertise
Over 30 years of experience in the safety business
Customized training content tailored to helping you achieve your safety goals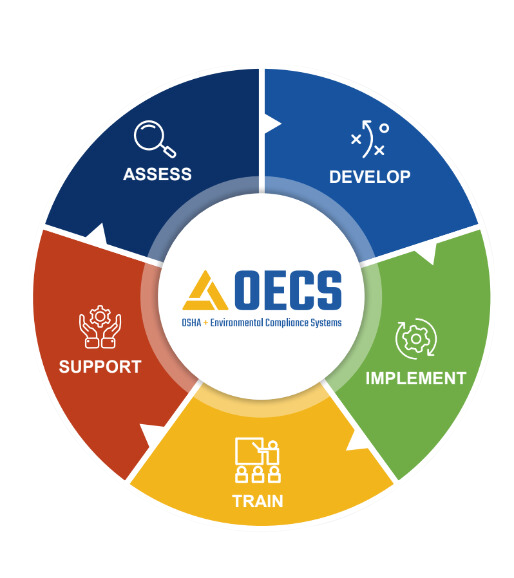 Who We work with
Commercial Construction
Residential Construction
Road/Dirt Construction
General Industry
Injection Molding
Machine Shops
Packaging
Metal Fab
Botting
Many More