Workplace Safety Services with You in Mind
Every company has unique regulatory compliance and workplace safety needs. At OECS, our experts provide collaborative safety consulting services for a wide range of companies that need to address OSHA and environmental compliance issues as well as a number of industry-specific requirements.
Businesses in nearly every industry benefit from our safety services. Whether you work in manufacturing, construction or another line of work, taking action to enhance your team's safety:
Reduces the risk of costly fines from safety violations
Shows employees that you prioritize their safety
Makes OSHA inspections less intimidating
Builds a culture of safety that every employee understands
Developing effective training and safety programs requires a team effort that includes your company's management, employees, and OECS consultants. You are also kept up to date on changes to OSHA regulations and receive proactively developed safety training programs based on regulatory modifications. Our team will partner with you to create fresh programs and hands-on safety training that keep your employees engaged, motivated, and above all – safe. Contact OECS to learn more.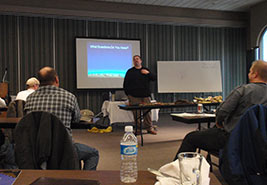 Qualified construction safety professionals provide
OSHA 10 Hr. & 30 Hr. (construction) training
onsite or at a site near your office. We bring real life examples, creating a meaningful learning experience through seasoned, knowledgeable instructors.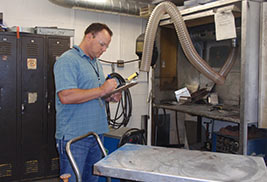 An agent may "shop" your insurance to several insurance carriers as a method to lower your workers' compensation (WC) cost. Our safety professionals will conduct a WC safety pre-audit to uncover loss potentials allowing you to "fix them" upfront. The end result is a more positive safety insurance report, which translates into savings.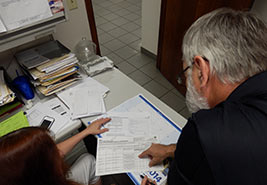 The OSHA 300 Log tracks injuries, lost time, and restricted duty. A company is required to accurately enter injuries into the log or be subject to fines. You likely have questions – we
help categorize incidences
onto the log for accuracy and future analysis.

Get assistance in using Job Safety Analysis (JSA) as a risk assessment tool to identify and control job function hazards. The JSA goal is to identify and evaluate operator work station job tasks for the purpose of pinpointing injury and equipment/product loss potentials to include employees working adjacent to the job being analyzed. Many companies have used the JSA to improve work efficiencies by eliminating or minimizing loss potentials by changing workstation setup.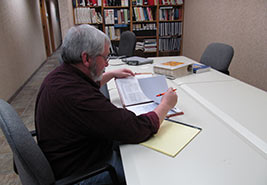 DOT-Assistance. Why wait until a DOT compliance audit to find out that your records are not compliant? OECS DOT Professionals review "Hours of Service Logs" and "Vehicle Inspection Records" to minimize any surprises during that DOT audit. We also develop and train on DOT Drug & Alcohol programs, which are target regulations.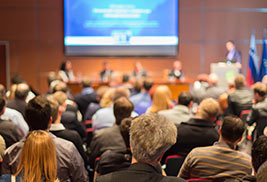 We provide public speakers for national, regional, and local conferences as well as local civic organizations. Providing a speaker/presenter is a limited outreach program.
Fact: You are eighteen times more likely to encounter an active shooter or incident of workplace violence in your place of business than a fire. Workplace violence has become so prevalent that an aggressive intruder or an active shooter must be considered a risk to employee safety. OSHA says, under the General Duty Clause, that the employer must provide a safe work environment.
The liabilities and responsibilities of business owners and leaders are immense. Planning and preparation are key, but only talking about it or watching a video is not enough. Avoid injury, productivity loss, employee turnover, and even death by relying on OECS's deep expertise. Our workplace safety consultants offer:
A plan for your leadership team, employees, and facilities
Training for all levels to raise confidence and be prepared
Practice for a potential event – these exercises are known to save people's lives
Proactively identifying early indicators of potential problems down the road
Our staff includes military-trained experts who are up to date on strategies to protect you and your team. Connect with OECS for an assessment of your situation and to develop a customized plan that fits your needs.