Lower Risk with Industrial Hygiene Consulting
If you're not an expert on OSHA's exposure limits and monitoring needs, you might be putting your employees and business at risk. Our industrial health and hygiene professionals understand the regulations put in place, help resolve violations, and provide industrial hygiene training to help your team implement the proper precautions.
Our industrial hygiene consulting can help you develop processes that lead to real results:
Greater awareness of safety issues that have been forgotten
Improved preparedness for OSHA inspections
Safety strategies that improve your ability to attract employees
Reduced insurance premiums
Work with industrial hygienist experts trained in anticipation, recognition, and evaluation of many stressors arising from the workplace that may result in injury, illness, or impairment. Our staff conducts worksite sampling for exposure levels to chemicals, lead, asbestos, silica, mold, and noise, among other things. Contact OECS to find out more.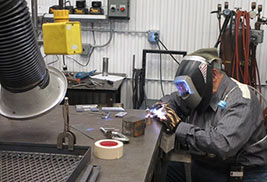 Have your jobsite thoroughly evaluated by trained professionals who conduct air testing that follows NIOSH guidelines. Our certified lab affiliate provides quality and calibrated lab equipment to us to serve you. Some of the more common air testing includes:
Hexavalent Chromium
Silica
Methylene Chloride
Particulates
Welding
VOCs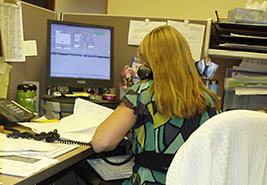 Repetitive motion injuries, improper body position, and other ergonomic concerns can be difficult to detect, resulting in workers' compensation claims. By partnering with OECS, you work with one of the top safety consulting firms and are able to get information identifying ergonomic conditions causing loss. Now, you can start addressing ergonomic conditions in a cost effective way.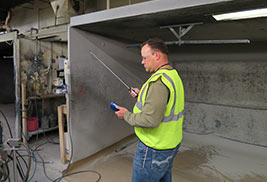 Many ventilation problems can be identified if a person has insight in ventilation design. At OECS, our workplace safety professionals can identify common ventilation problems that are hindering air contaminant removal. Often, we can suggest cost effective ideas for a more efficient system to remove air contaminates.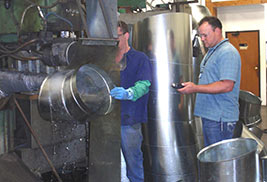 Our health and safety consultants use quality noise monitoring calibrated equipment (Type II dosimeters) to identify noise levels emitted in the workplace to determine whether a Hearing Conservation Program is needed. We provide a detailed report that accurately describes items such as the process sampled and locations.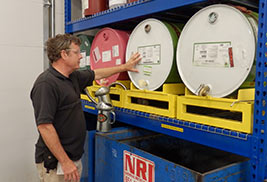 An occupational hygiene facility audit is a critical step in determining whether employees are exposed to high levels of chemicals, noise, ergonomic issues, and other dangers. Companies use OECS to assess and provide an objective analysis of potential hazards within the workplace.